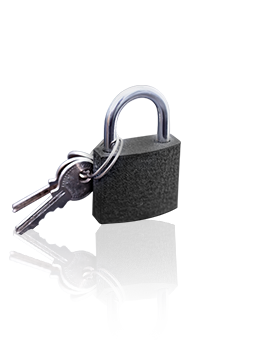 Emergency
Locksmith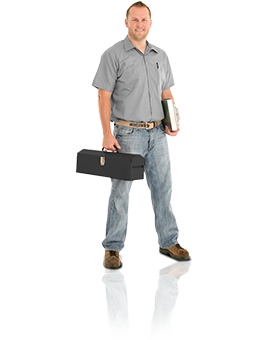 Locksmith
Services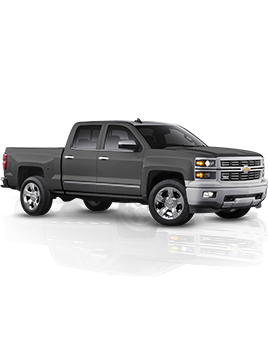 Automotive
Locksmith
Locksmith Kennesaw
Car Locksmith and Emergency Locksmith Service
Locksmith Kennesaw of in Kennesaw, Atlanta is famous for all locksmith services and emergency locksmith services, so if you ever find yourself in an unsafe situation, our 24 hour emergency locksmiths will be dispatched to you immediately, just call 770-783-2202.
What is so special about Kennesaw Car Locksmith Service?
Our locksmiths have the knowhow and the skills to change your locks, open your doors, start your car and help you to get back on the road in minutes from your emergency call.
We grantee 15 minute response time. At Locksmith Kennesaw, we understand how your property and your assets are important to you and that is why we make sure to work carefully and gently with our tools, so we don't damage any of it whiles opening a jammed door or picking a broke-in key.
If you need our help, don't hesitated minute longer - call us day or night 770-783-2202. One of our representatives will make sure you will get the help you need.
As locksmith service providers, we understand how suitable equipment is essential to getting your job done swiftly and efficiently, and that is why we always send our expert locksmiths to do the job equipped with top notch locksmith tools and supplies. At Kennesaw Locksmith we work only with top lock manufacturers in the field. Brand names like Multi Lock, Medeco, Von Duprin, UFGS, Titon, ODICE, KwikSet, Mul-T-lock, Detex, ASSA High Security Locks are just examples of our locksmith supplies.
Call us 770-783-2202 for more details.

Locksmith Kennesaw - Prompt Locksmiths Services in Kennesaw
Finding a good locksmith might have seemed a bit challenging to you, but not anymore once you have LocksmithKennesaw.Com service to call to. We are the best locksmith service you can come across in the Kennesaw GA area! We are affordable, we are dependable and we are the real experienced professionals. Solving your issues regarding locks and overall security at home, at the office or on your vehicle has never been easier and simpler. We have all you need to do this quickly and easily, and we are very dependable. &"I need a good locksmith near me." Do not worry when you have the best guys around!
Whatever issue you might have, we are here to take care of it, no matter how large or small it is. From a simple lock change or key cutting to an emergency locksmith service and high-security systems installed - we do it all.
Residential and Commercial Locksmith Services
From Kennesaw Locksmith service you can expect the finest and best locksmith solutions for your house, apartment or your business. From a very simple, tiny problem, to a more complex one, we can handle anything you need. Our products are all top-notch and our team members are well trained and prepared.
Regarding our commercial and residential services, there are so many services that we can offer, ones that are simpler like to change locks or lock repair, to the security system installations. For lock installation, change and repair, we can offer so many products, and the brands we work with are the best brands on the market (Kwikset, Weslock, Schlage). We have a variety of locks to offer you, for both your residential and commercial needs: deadbolt lock, safe lock, mortise lock, master lock, cabinet lock, magnetic door lock, keypad lock, keyless door lock and more. We also do rekeying or master keying.
At Locksmith Kennesaw you can find a variety of solutions regarding the security systems of your home or office. Whether you need a security camera installation, or you want to install new alarm systems, we have it all - security camera, hidden camera, surveillance camera, IP camera, or many kinds of alarm systems. We also have CCTV and other phone systems, whatever meets your needs. You can always consult our experts and listen to their recommendations to reach your goal of having a completely safe property.
Car Locksmith - Automotive
Have you ever had a problem with a locked car and lost car keys, or even locked keys in car? These annoying problems can be easily solved when you have a trustworthy and efficient car locksmith. You can trust us at Kennesaw GA Locksmith to handle these situations fast and professionally. The moment you contact us, we can send out a field technician your way. The members of our team are trained for these situations ("I need a mobile locksmith for cars") and always have locksmith tools that are needed for the particular situation. We can handle a variety of situations, like having locked keys in your trunk, broken car lock, broken transponder vat key and much more.
Wherever you are in the Kennesaw, Georgia area, our experienced car locksmiths are coming your way and handling your issue smoothly. Locked keys in car won't be a big deal anymore! We can easily replace all types of automotive locks, unlock car door and so much more - so you can get back on the road in the shortest possible time.
Emergency Locksmith in Kennesaw GA
"I just got locked out of my apartment! I need a locksmith near me right now!" Getting locked out of house, jammed doors, a broken door lock, or any kind of these problems are what we call urgent. That is why an emergency locksmith service exists - to help you out in the middle of the night or whenever you are having a real lock-related problem that can't wait. Locksmith in Kennesaw is the right service for the job - because we have people trained to handle these situations fast and efficiently.
We provide 24 hour emergency locksmith service - so yes, we are available 24/7! Whenever you experience a problem like one of the above mentioned, you can contact us and we will be there as fast as possible. What does "as fast as possible" actually mean? It means in less than 30 minutes. We can guarantee a very fast response, 30 minutes or less, depending on where you are in the Kennesaw area. Also, paying a very high price for these services is not an option, so we can provide you with a so-called cheap locksmith service - but our work is anything but cheap! We do high-quality work for a very low price.
You can expect us to perform an emergency lockout, fixing broken locks, boarding up a broken window and whatever else is a job for an emergency locksmith service. You can contact us whenever you need us - even on holidays!